Street closure and limited service at reception and call center
---
Numerous organizations of women, LGBT people and workers have called for a women's strike tomorrow, Tuesday, October 24, where women and non-binary people are encouraged to stop paid and unpaid work.
Strætó supports the fight for equality for women and non-binary people and will not deduct wages of the staff who participate in the day. As a result, the reception of Strætó will be closed and service in Strætó call center will be reduced. There may also be a longer waiting time for Pant driving services.
Street closures in the city center will affect several routes of Strætó, and disruptions to timetables can also be expected as a result. Arrangements have been made so that all routes will be operated despite the strike.
Kalkofnsvegur between Hverfisgata and Geirsgata will be closed from 18:00 on Monday until 19:00 on Tuesday. Route 3 takes a detour via Hverfisgata and route 14 drives Sæbraut in both directions.
Tuesday at 11:00–16:00. Traditional downtown closure. Sæbraut/Geirsgata will be open. Routes 3 and 14 go to Sæbraut/Geirsgata and routes 1, 6, 11, 12 and 13 drive Snorrabraut to Háskóli and will be on route after that.
You can see the effects of detours on bus stops at Routes alerts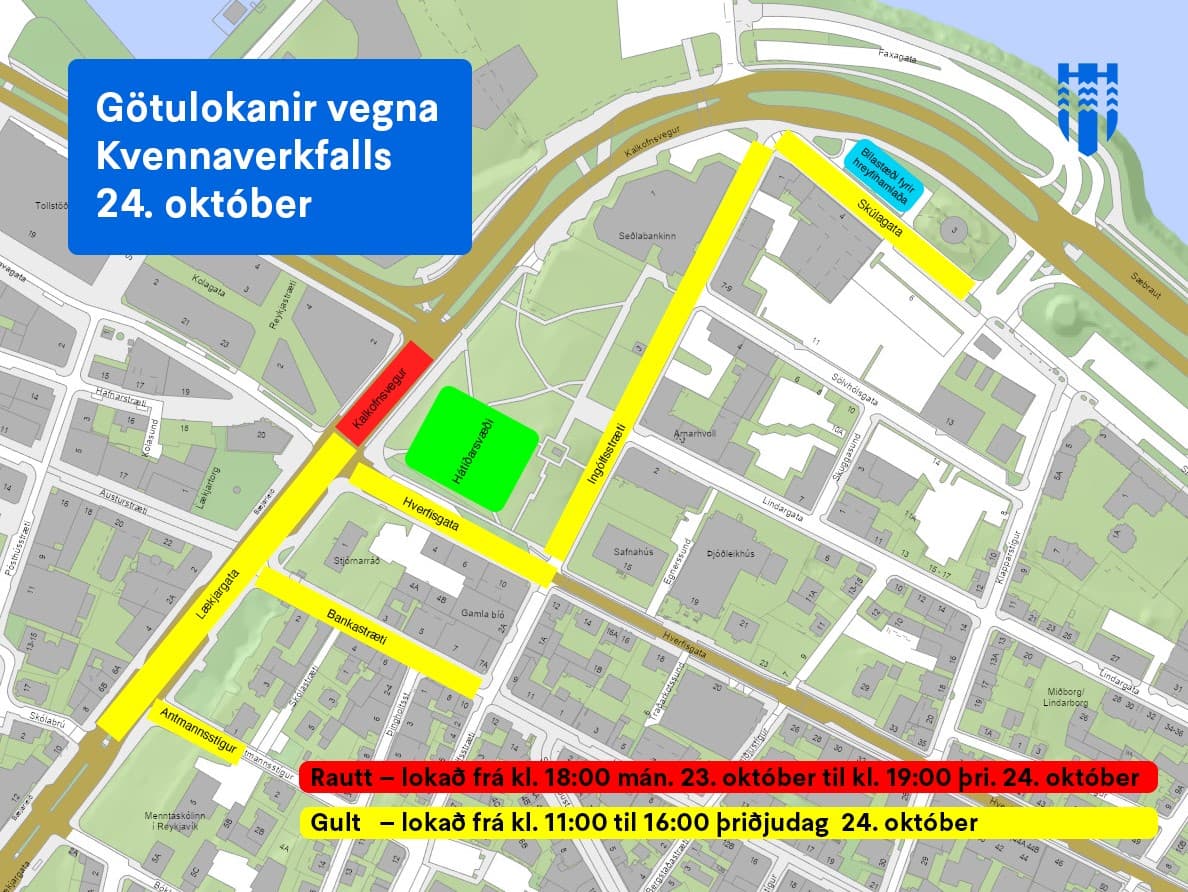 Street closure due to the women´s strike.
Red: closed from 23/10 at 18:00 to 24/10 at 19:00
Yellow: closed from 24/10 at 11:00 to 16:00