The city makes a service contract with Strætó
---
Night buses will start driving within the city of Reykjavík next weekend according to schedule.
The Reykjavík city has made a service contract with Strætó bs to start running night buses only within the city. Night buses will drive from the city center of Reykjavík according to timetable.
With this, the city is responding to a call for improved transportation in the city center on weekends, but no agreement was reached in the Strætó board to resume running the night bus. The City of Reykjavík therefore presented a proposition to the Strætó board that Strætó provide services for the city's residents and offer a night bus that drives only in Reykjavík. The Strætó Board approved this proposition, but all costs for the service will be paid by Reykjavík city.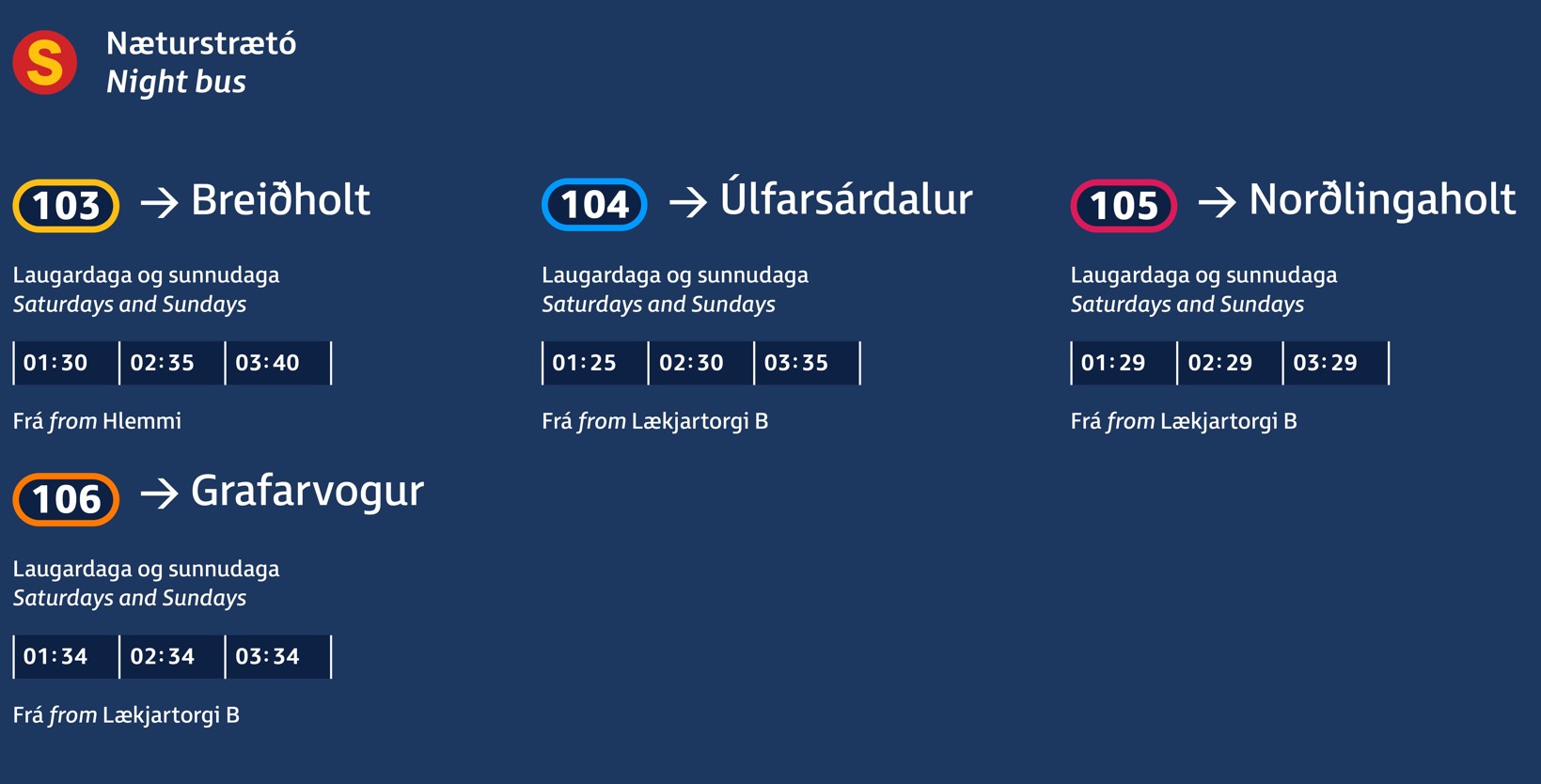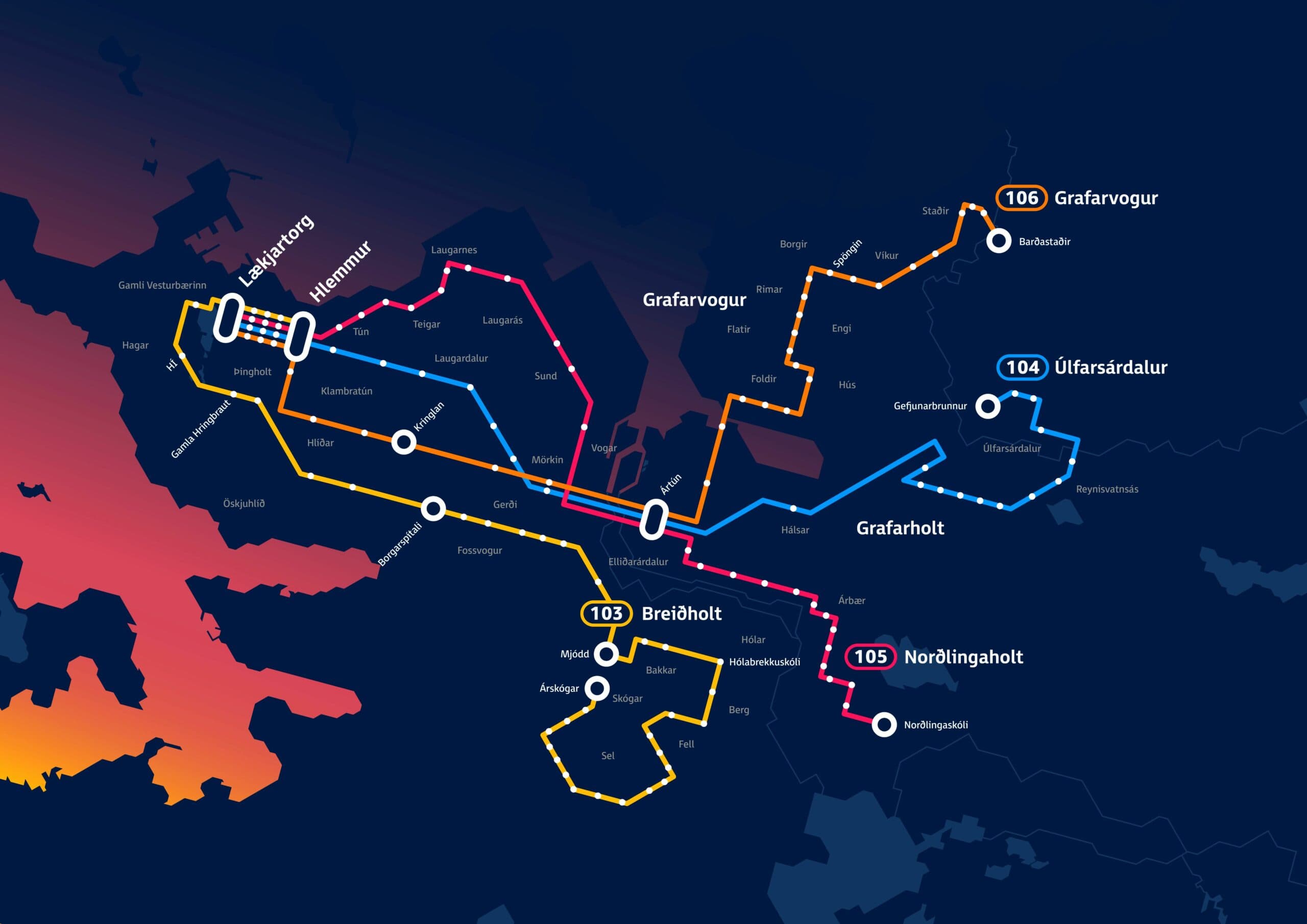 Four night routes will drive from the Reykjavík city center and to various neighbourhoods in Reykjavík city; Breiðholt, Úlfarsárdalur, Norðlingaholt and Grafarvogur.
Night buses will drive from Reykjavík city center on Friday- and Saturday nights
You can only use night buses on routes from the city center. Not towards the city center.
Buses do not drive according to a traditional timetable. Strætó only publishes the departure time from the city center and buses drive to their destinations as quickly as possible.
Customers that want to catch the night buses outside the city center are advised to follow the buses real time location in the Klapp app or on straeto.is.
Fares on night buses
A single fare on the night bus is 1100 kr. that is the same amount as double fare. Customers can buy special night tickets in the Klapp payment system, as before customers with 30 day and 1 year's bus cards can use them on night buses. It will not be possible to pay with a payment card as you can buy a night ticket in the Klapp. You can also pay with cash.