The route planner has been updated which will greatly improve the user experience and make the display of the search clearer. The update is both on the web and the app Klappið. Users need to update their app to get the improved route planner.
Now you can see prices for adults when traveling both in the capital area and in the countryside. The presentation of search results is clearer, e.g. what part of the total travel time is on foot and how much time is spent on the bus. In the search results, an overview of the bus stops that are passed before the customer arrives at the end stop will be displayed. This will make it easier for new and/or inexperienced bus users to travel by bus/Strætó.
Also, alerts such as the closing of a bus stop or a delay in a trip is more noticeable, and now search results do not disappear when you go between screens in the app.
Search on the Strætó Web Site
Now you can also search the Strætó website, which will make it much easier for customers to search for information on the web. You can search for stops, route number, rules, and prices for example.
Route planner
At top you can always see your starting point and destination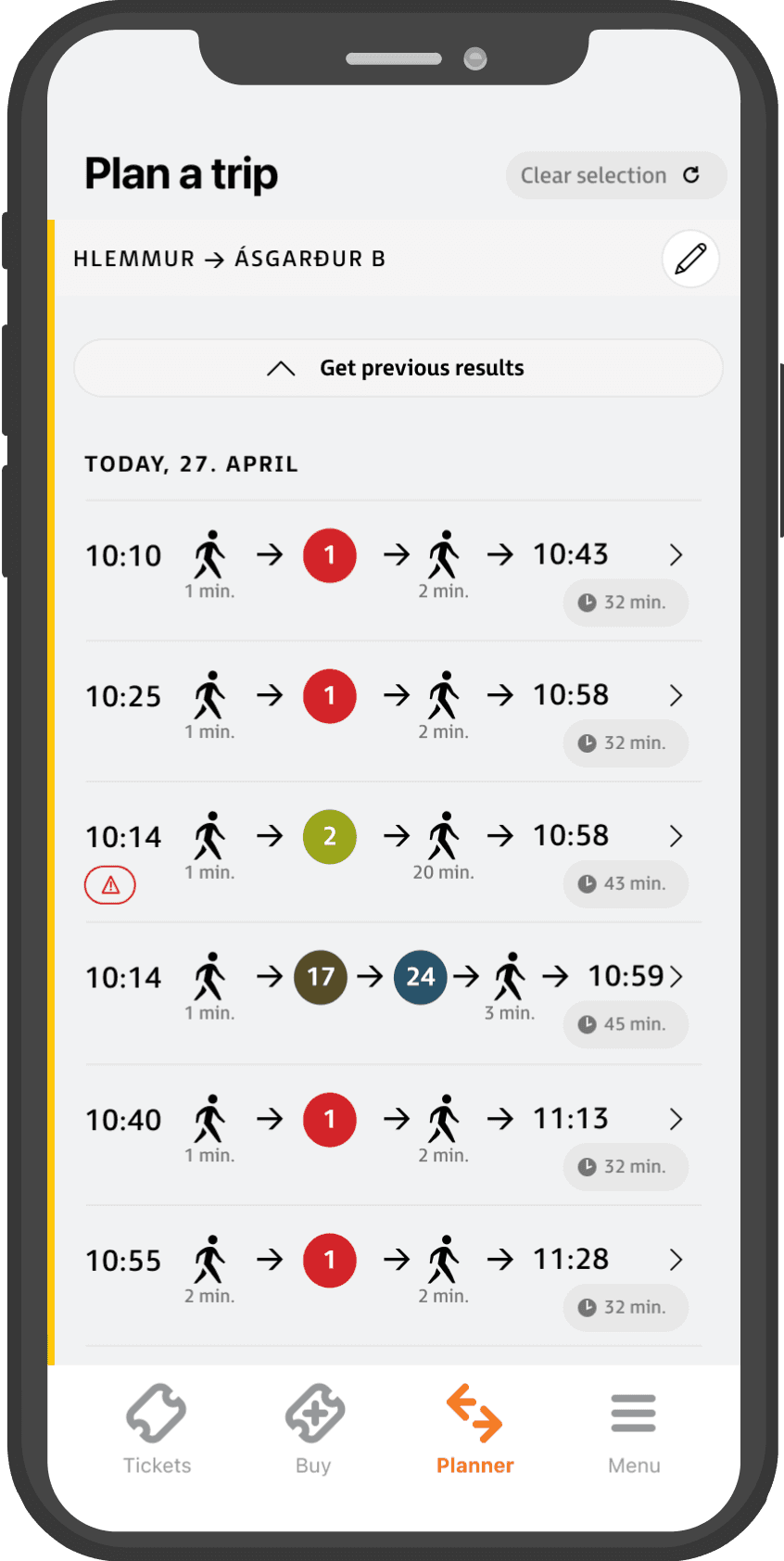 Status of trips
Alerts such as the closure of stops are more noticeable and the presentation of which part of the trip is driving and walking is clearer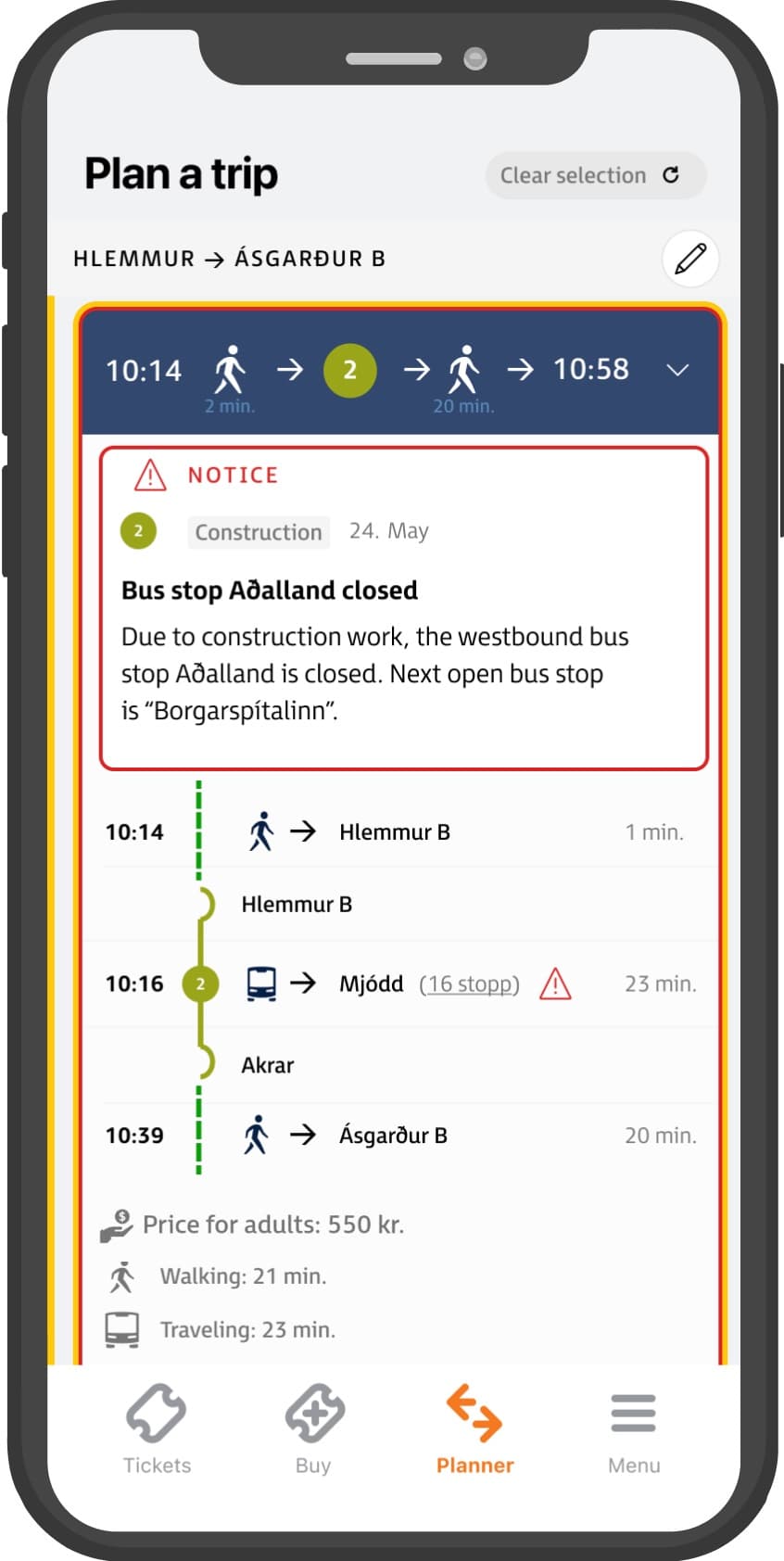 Price
You can see price for adults, both in the capital area and countryside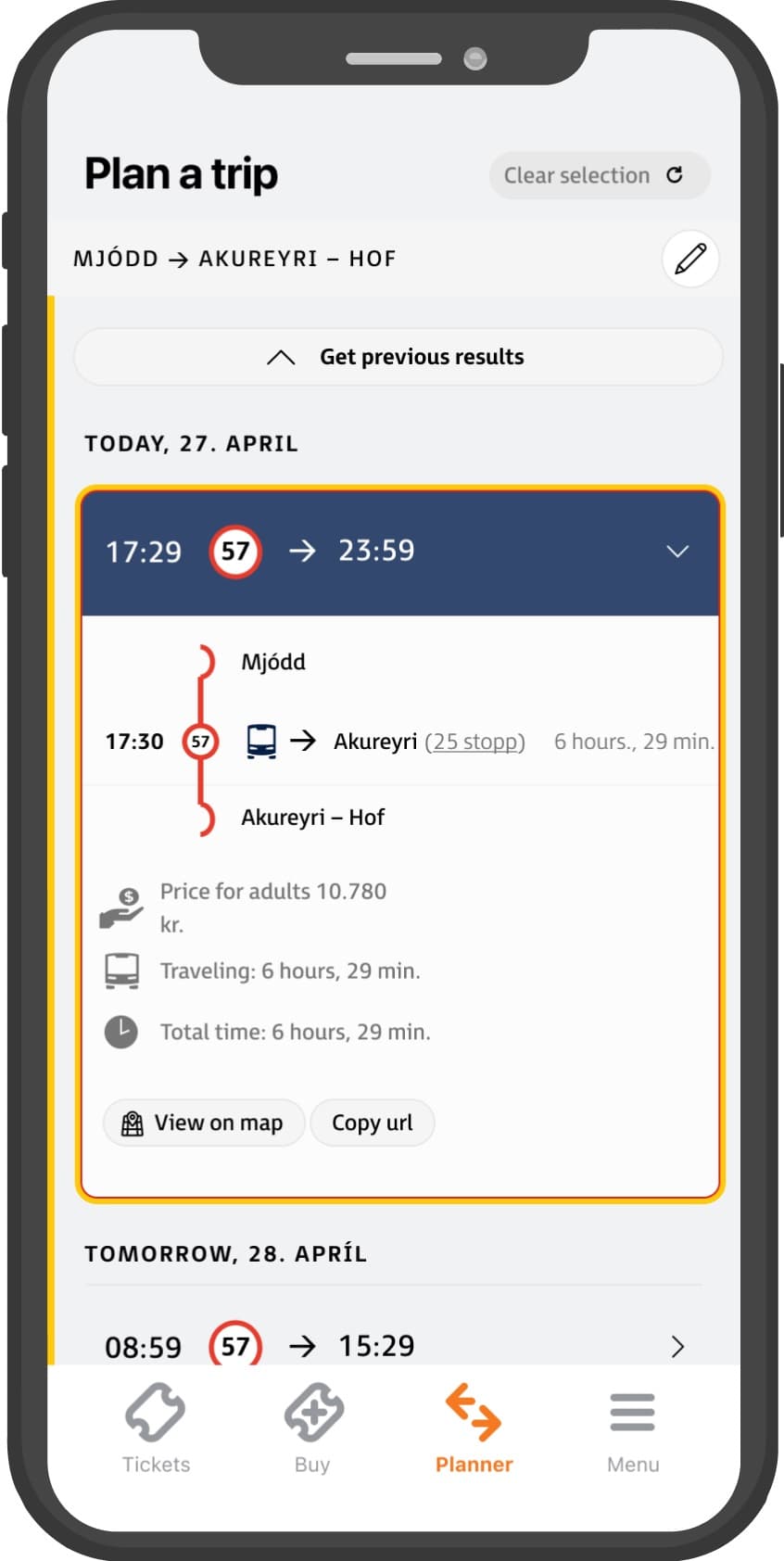 Search
Now you can search on the Strætó web