"Strætó Riding Tips" was a social media campaign that gave Strætó customers good tips on how to behave in our route system.  The pictures were made by the couple David and Kelly Sopp and they were inspired by their book "Safe Baby Handling Tips".
---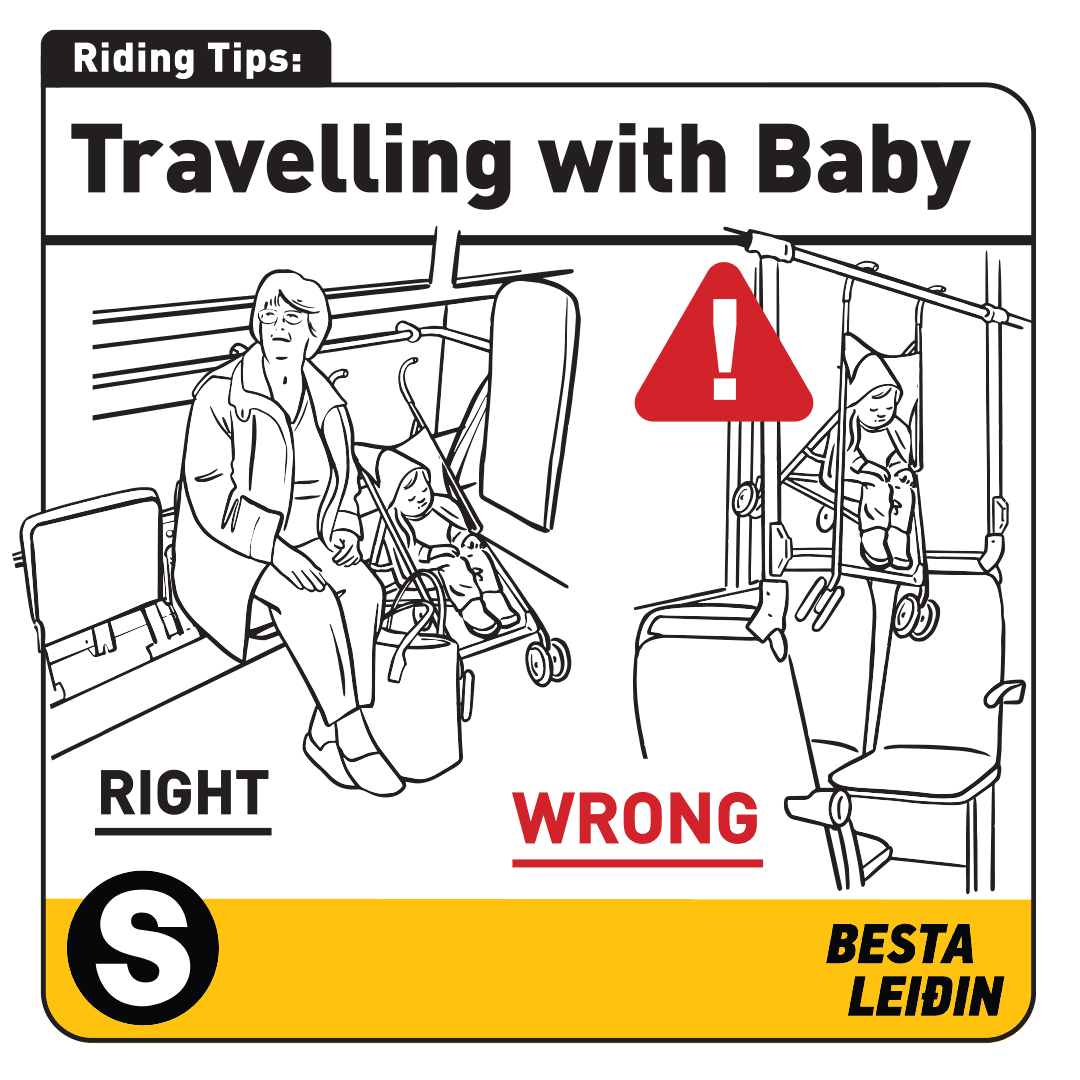 An area for strollers and baby carriages is in the middle of the bus. It is important to make sure that the stroller or baby carriage is secured and the child is not left alone.
---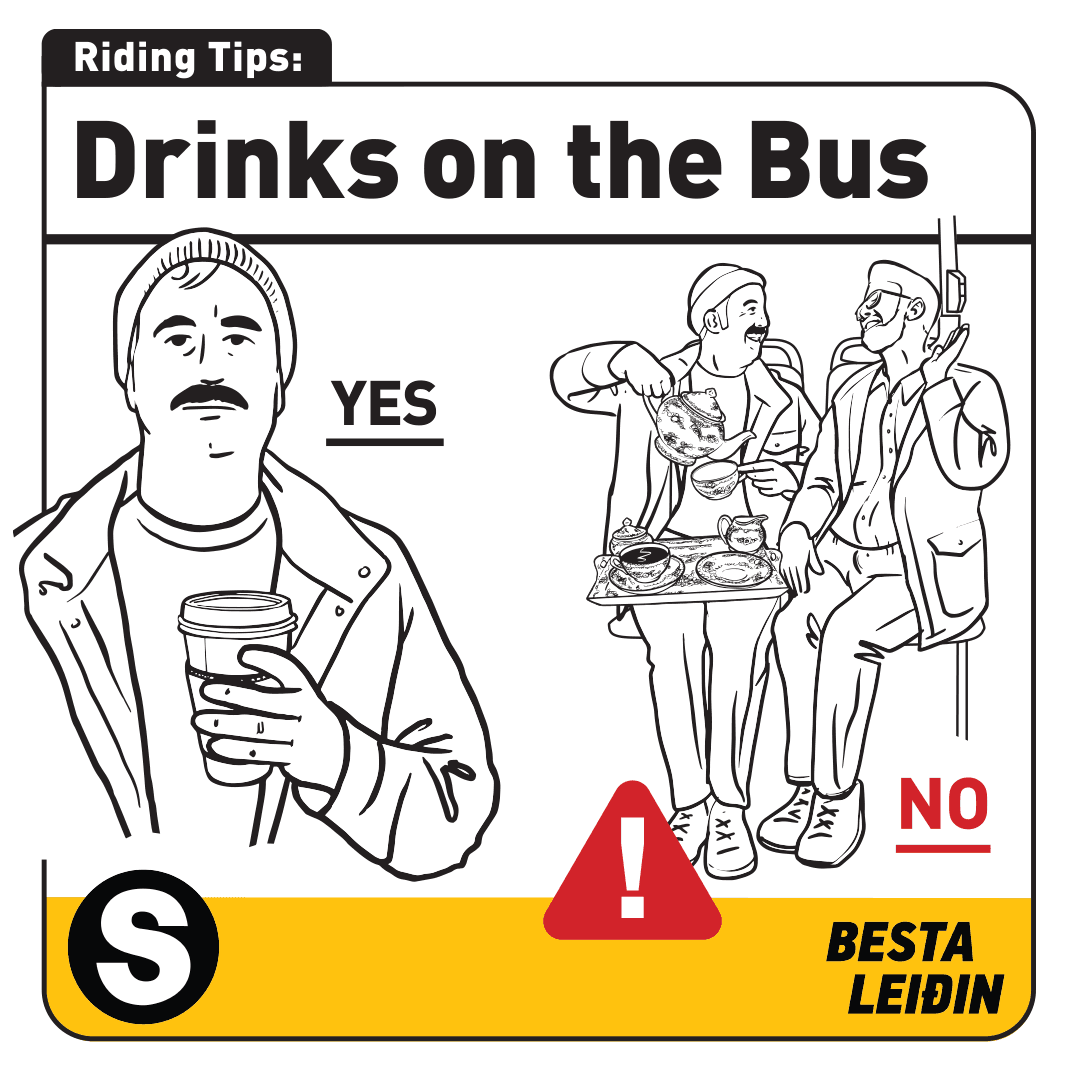 It is allowed to have drinks in closed containers on the bus, like coffee cups with a lid or water bottles.
---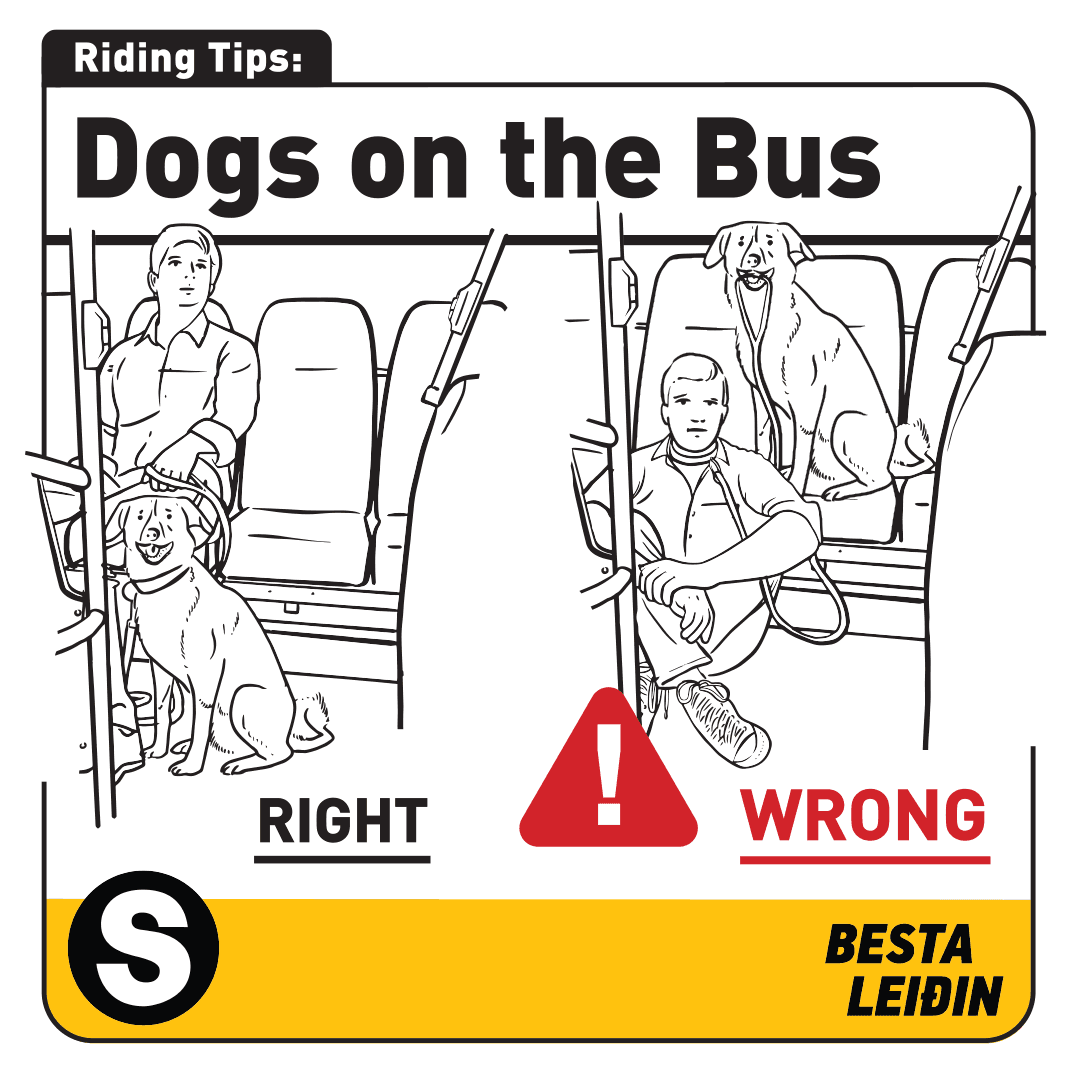 Pets are allowed outside of rush hours. Its allowed to travel with a dog on a leash in the back of the bus. Dogs should sit on the floor next to its handler.
---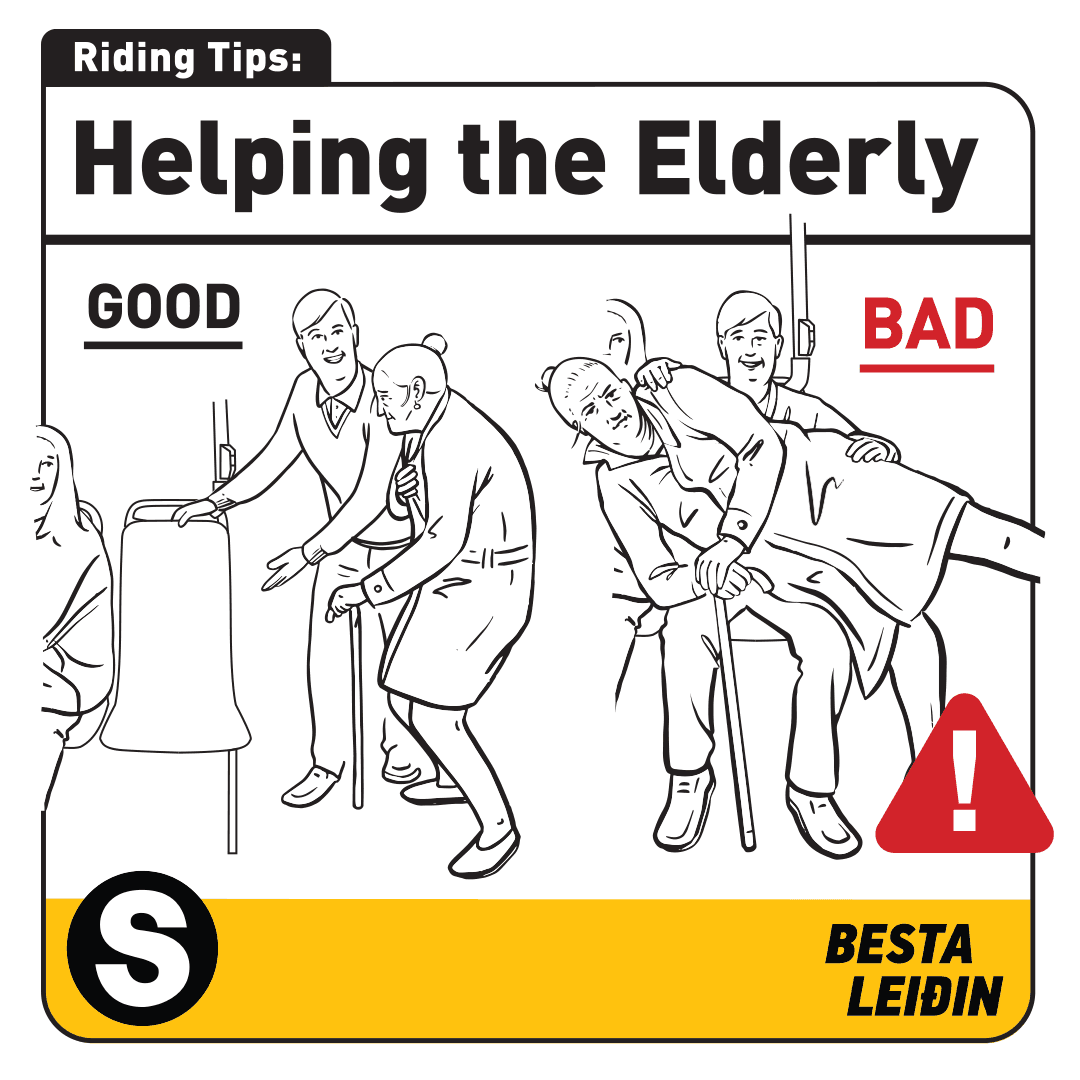 Give a free seat to elderly passengers.
---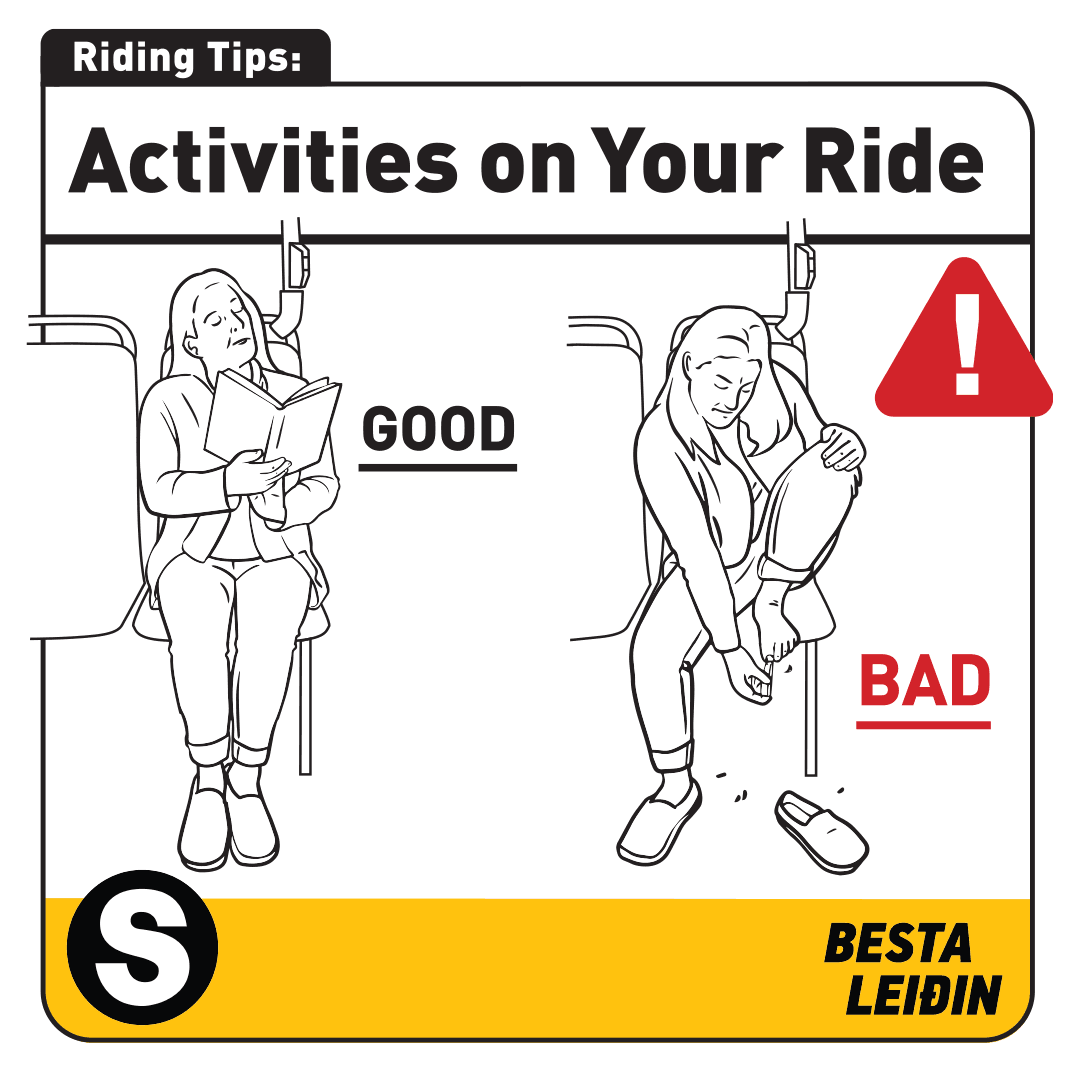 Get comfortable on the bus. We recommend a good book or a podcast while traveling with Strætó.
---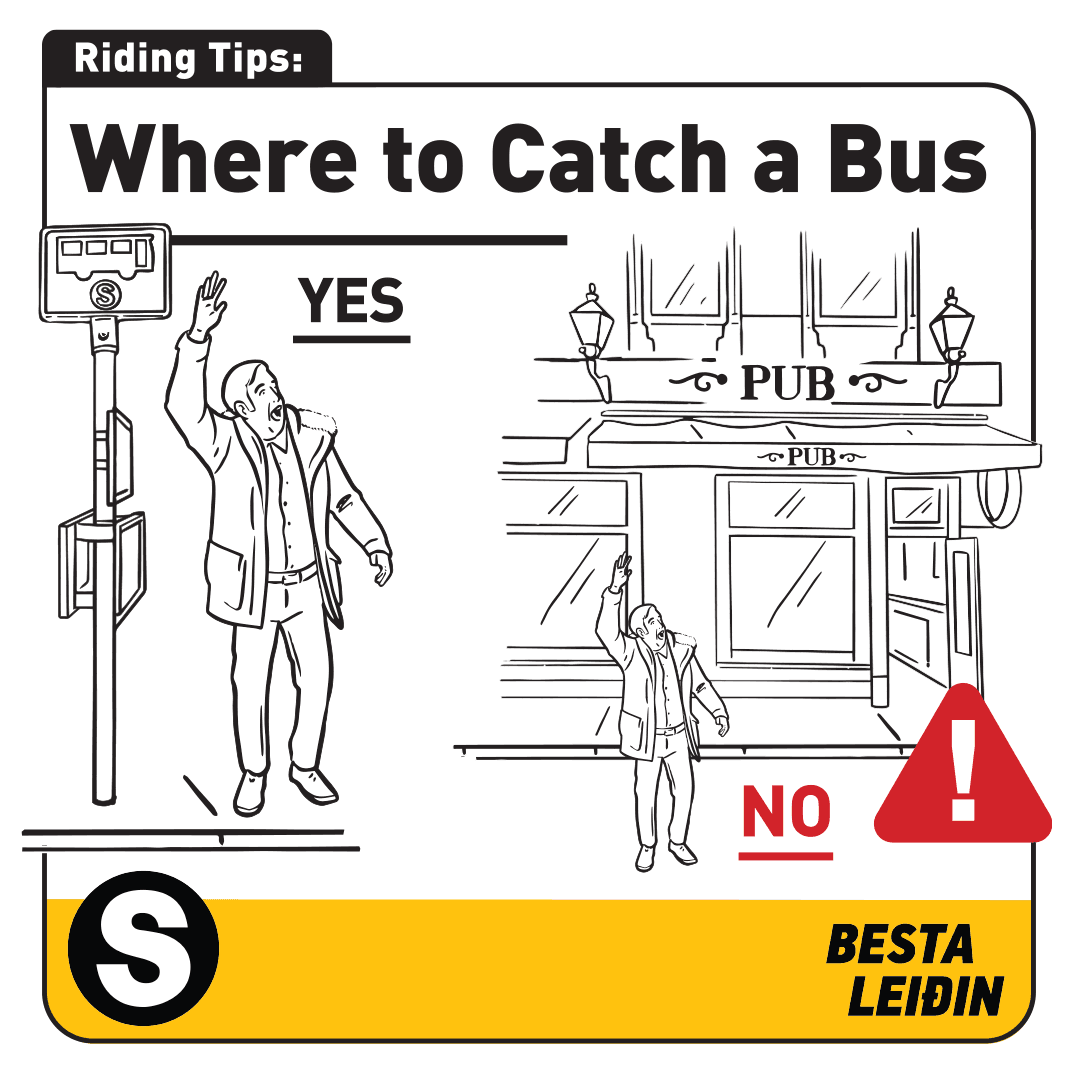 Bus drivers are only allowed to pick up passengers at official bus stops.
---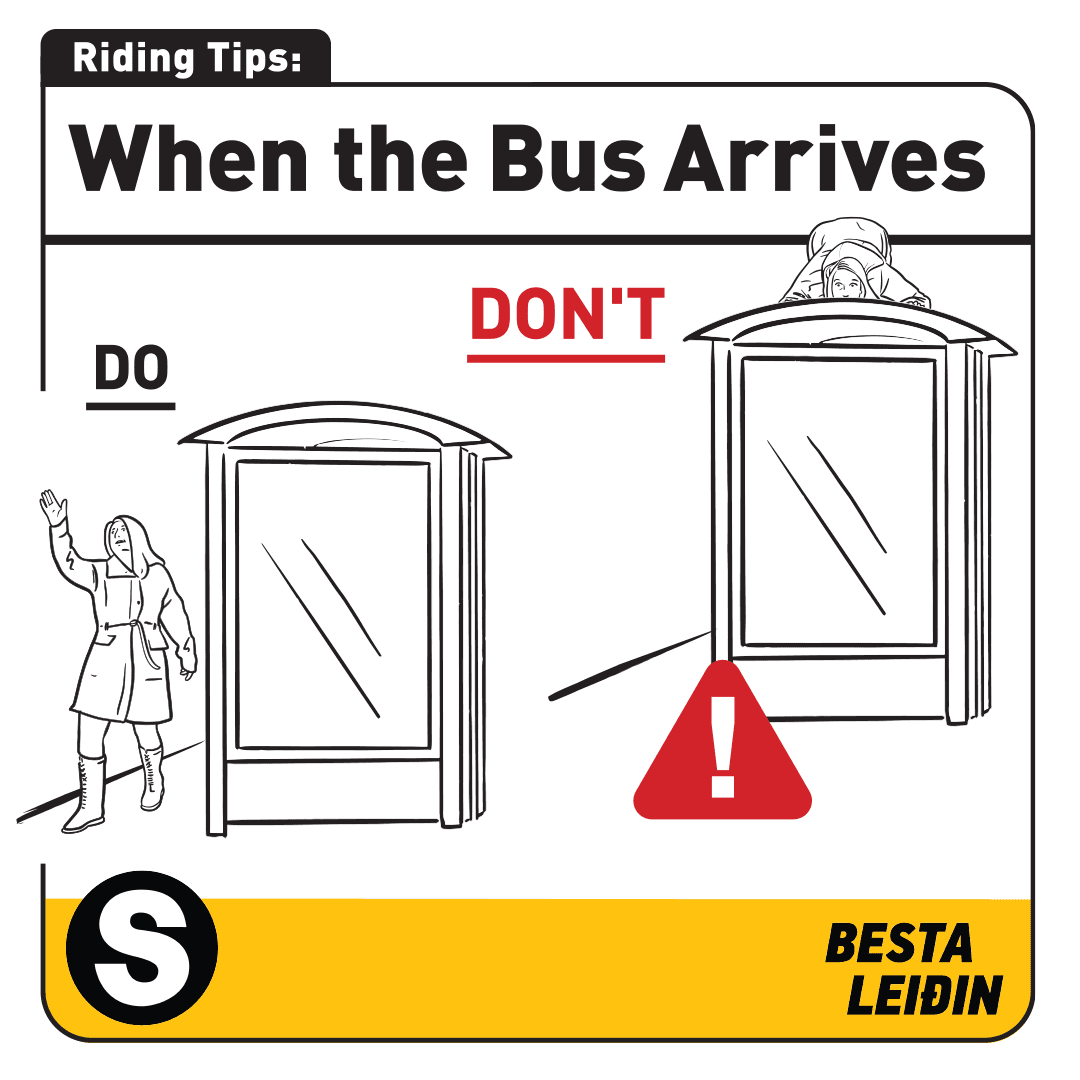 We recommend making yourself as visible as possible when the bus arrives. For example, going out of the bus stop and signaling the driver.
---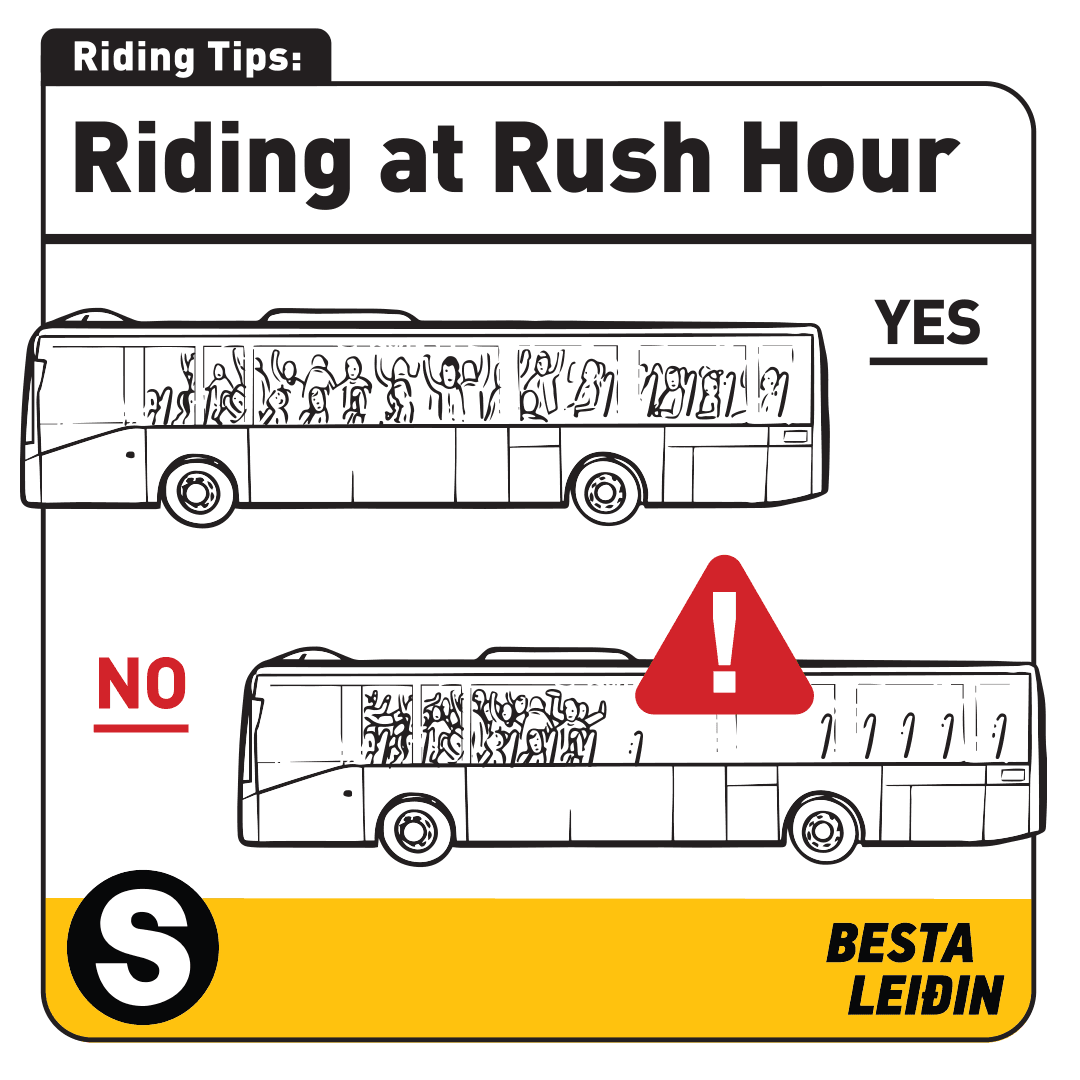 Make good use of the space during rush hours. When the bus is filling up its important to move towards the back of the bus.
---
Conversations with the bus driver or any disruptions should be minimal.
---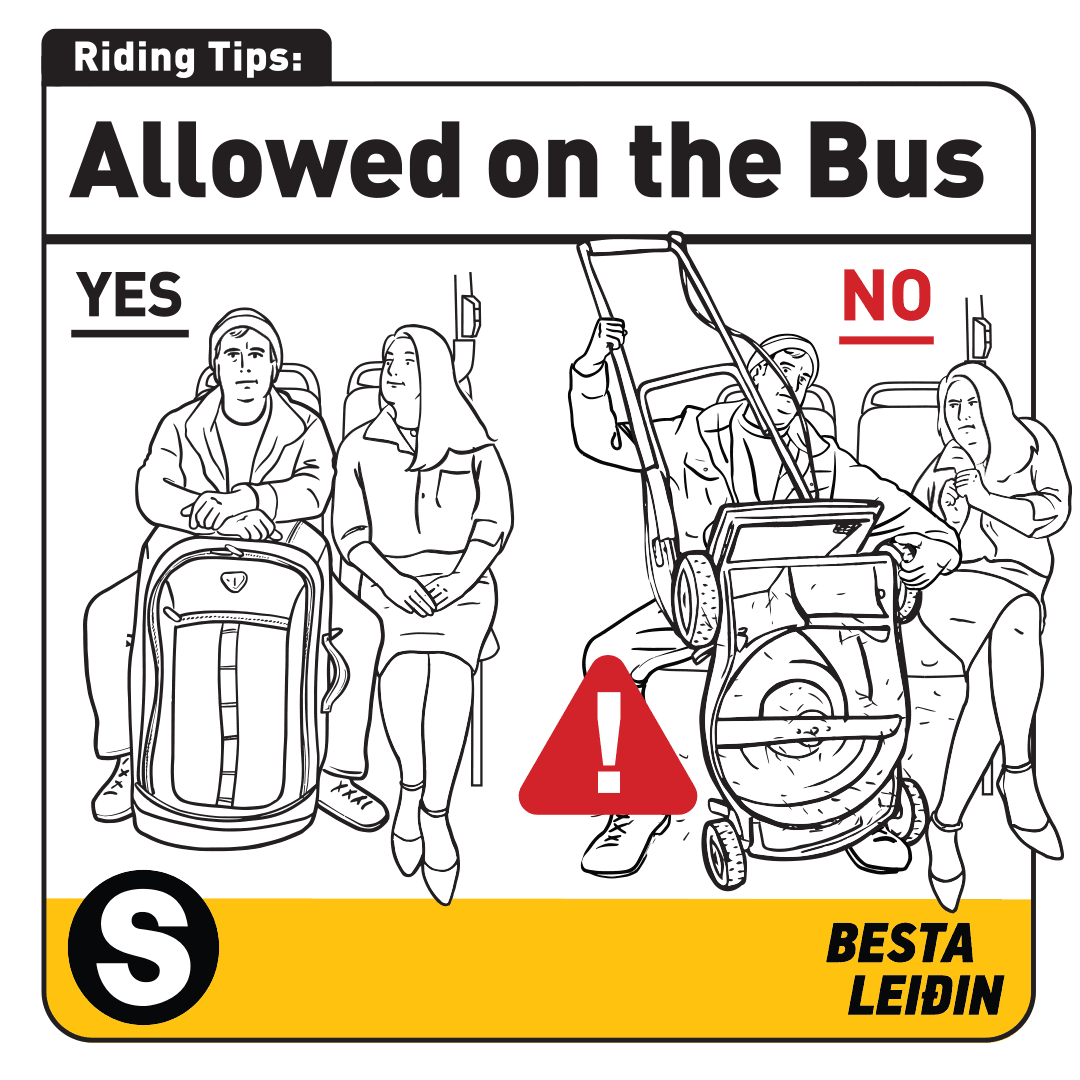 What can I bring on the bus? The principle is passenger should be able to carry the item alone and the item will not cause any inconvenience to other passengers or damage the bus.
---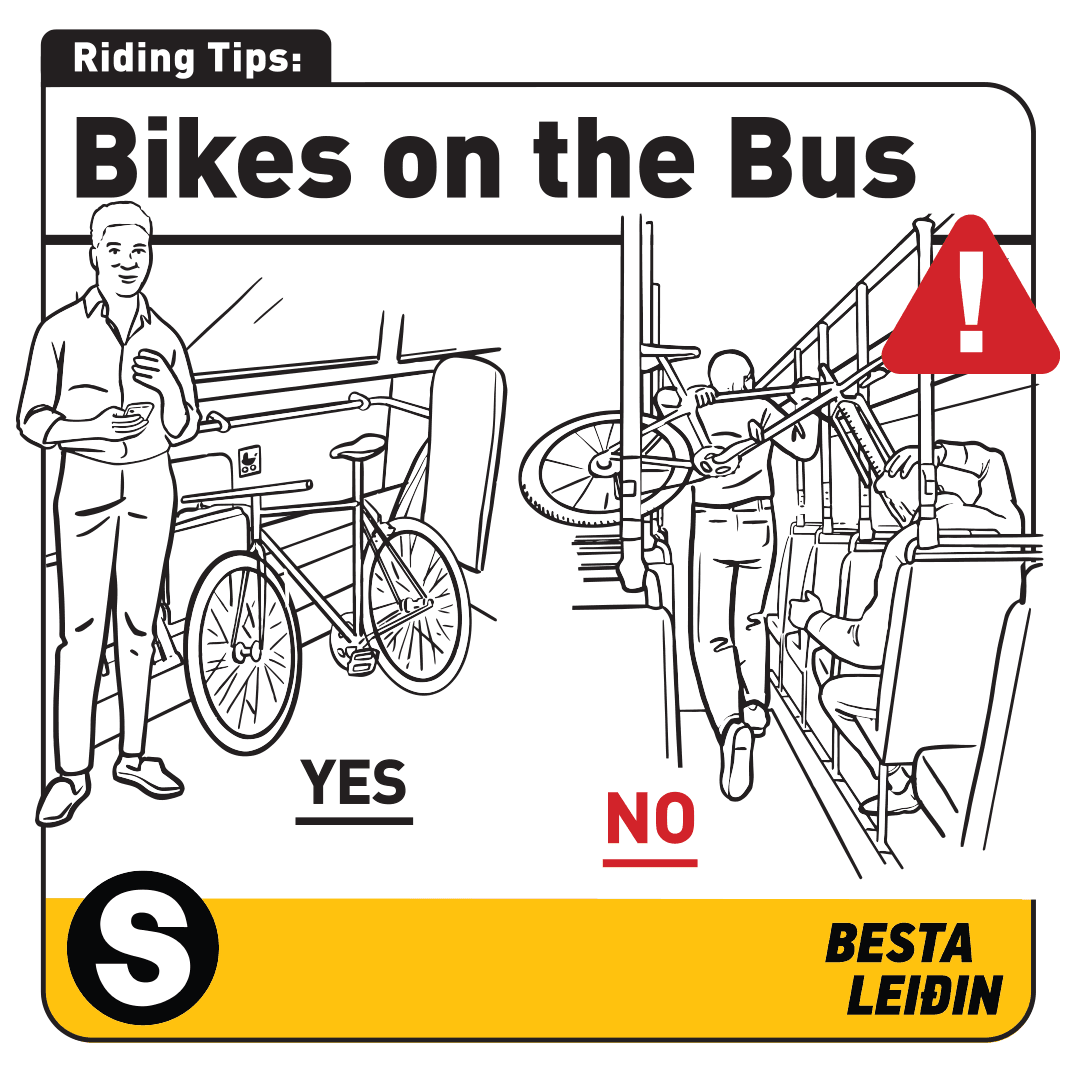 Bicycles are allowed in Strætó buses if there is room. Bikes should be kept in the middle of the bus.
---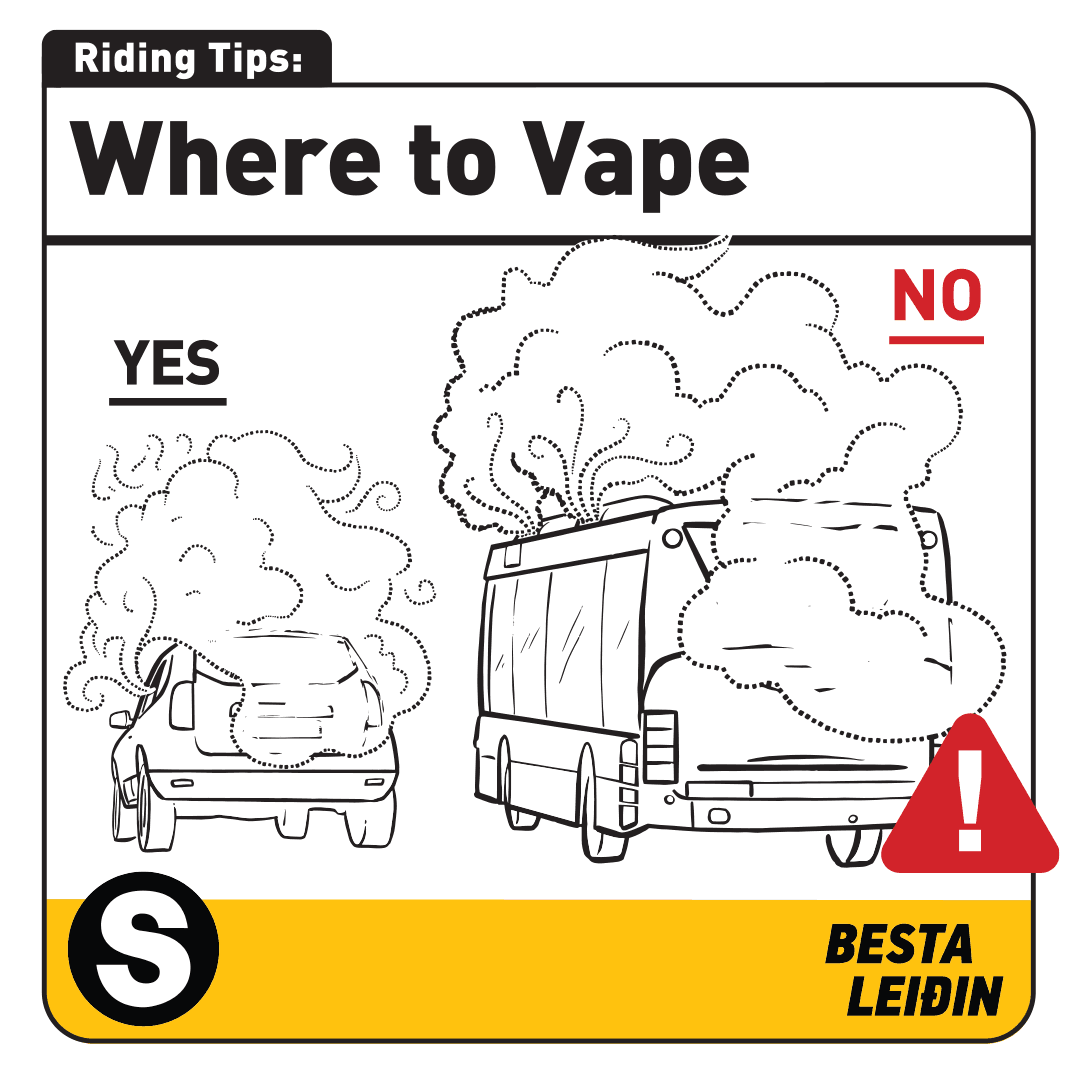 Smoking and vaping is forbidden on board Strætó buses.
---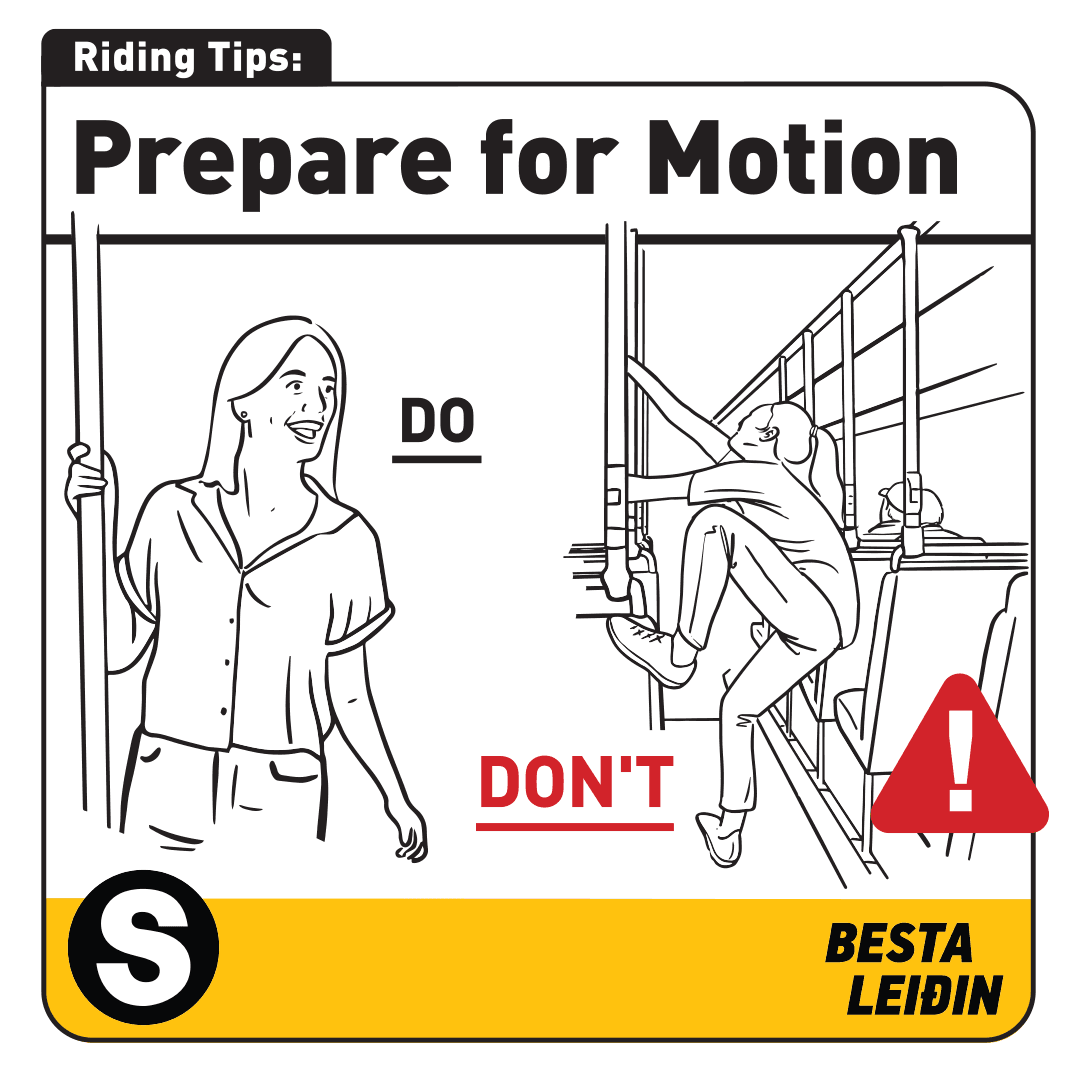 Prepare for motion. If you are standing, we recommend holding on to the poles while the bus is driving.
---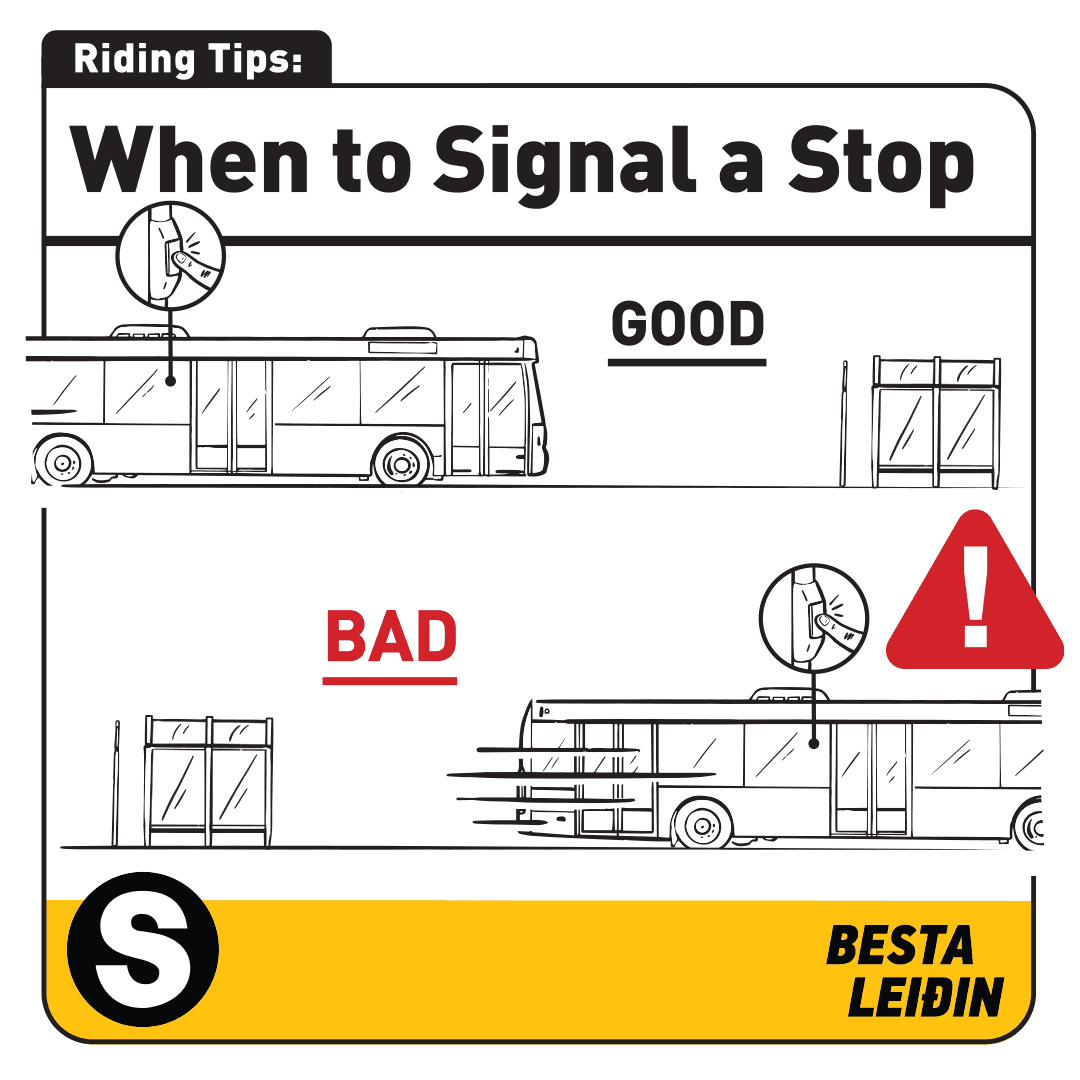 We recommend press the stop button in a timely fashion.
---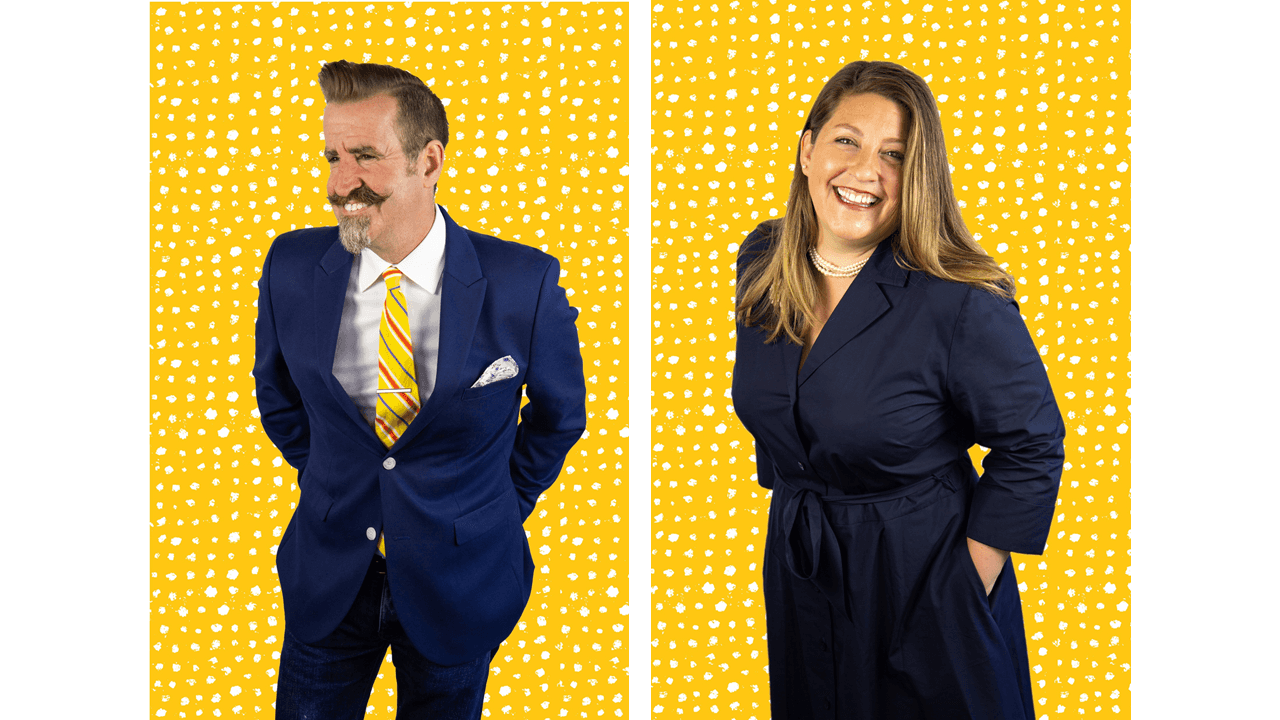 David Sopp and Kelly Sopp, makers of the drawings.